She's a Best-Selling Author, Speaker, Psychotherapist, Communication and Relationship Expert, Certified Addiction Specialist and Certified Transactional Analyst.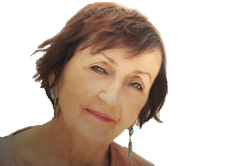 Dr. Allen is the author of numerous books, including her longtime best-seller Getting to "I do published by William Morrow, remarkably now in it's 30th printing! Other book titles include Staying Married and Loving It, Conversational Rape, The Truth About Men Will Set You Free, and soon to be published It's A Man's World and A Woman's Universe.
Dr. Pat Allen is a sought after speaker and has been featured in numerous publications, including Cosmopolitan. Pat has been a frequent quest on may TV shows, including four appearances on Oprah, where Oprah said that many of her friend "…won't make a move without Dr. Pat Allen's guidance," and also called Pat a "Therapist, Comic Mother Superior." Pat has made many appearances on CNN, Geraldo, Penn & Teller, Maury Povich, "Eye on LA", Millionaire Matchmaker, KTLA Morning News, and Fox News.
AVAILABLE LIMITED QUANTITY IN HARDCOVER! Dr. Pat Allen's  jam-packed seminars in Los Angeles  have resulted in thousands of marriages. Now you too can take advantage of this proven step-by-step program to put your love-life on the right track.
I want to BUY "GETTING TO "I DO" Book!
OR
I want to attend Dr. Pat Allen's half day seminar on
How to be engaged to the right man within a year!