The Secret to Doing Relationships

Right

 !
Step by Step Program
Dr. Allen teaches the right way for a women to find the
right man and to communicate the right signals to him.
Topics to be covered: 
•  How to attract the right Man/Woman
•  Flirt to attract
•  Phases of a Relationship
•  When you should make the first move & when you should not
•  Why Equality in a relationship may not be what you're looking for
•  Why Sex before commitment is a bad deal
•  The quintessential primer on how to Duty Date successfully
•  Guidelines for returning to the dating scene
•  What makes a man want to commit?
•  What makes a man run away from a relationship?
Getting to "I DO" ONE DAY CLASS
Location: 901 Dove St. Suite 150, Newport Beach CA. 92660  
Time: 9:00 am to 4:00 pm
Cost: $150.00
Saturday, May 25, 2019
Saturday, June 29, 2019
Click HERE to Purchase Your Ticket!
Limited to 6 attendees
Bring email confirmation/receipt as your ticket to seminar. These classes are non-refundable, I will do my best to resell your spot for refunds when notice is after 30 days.
For further information or questions,
Please contact Sue Wagner
949-723-0338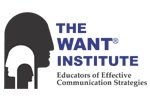 Note:  The Institute is a recognized 501(c)(3) Educational and Charitable Organization, and all monies tendered to the Dr. Pat Allen WANT® Institute are tax deductible. We recommend you consult your tax professional for further information.